Miami-Dade's public transportation system is seeing a robust recovery in ridership following the pandemic, according to the latest monthly data from Miami-Dade County.
Metrobus ridership in June 2023 hit 4.55 million, surpassing pre-pandemic levels from June 2019 by 19.9%.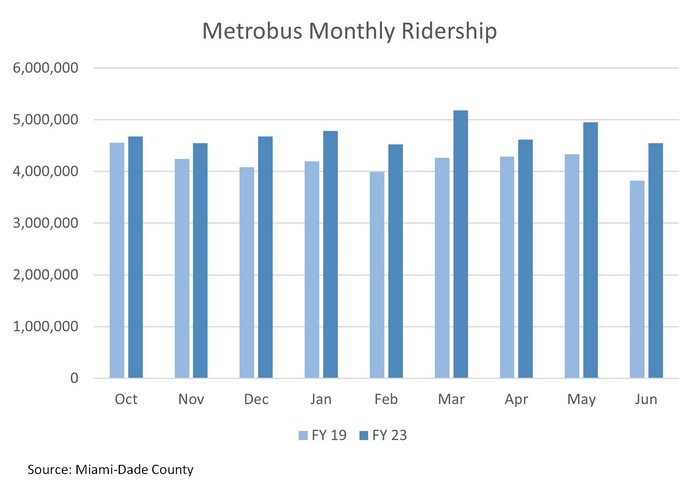 Meanwhile, Metrorail continues to lag previous ridership levels, likely due to its greater reliance on downtown office workers who have been slow to return from remote work. June rail ridership reached 1.07 million, up 9.4% versus June 2022 but still 31.1% below June 2019.
Metrorail serves more white-collar downtown jobs, where remote work has persisted post-pandemic. In contrast, Metrobus caters more to blue-collar and service sector roles that require in-person work, fueling its stronger recovery.
Across all transit modes, average weekday ridership in June was 244,000, up 37% over June 2022.
With tourism and seasonal residents returning in force, transit remains vital for congestion relief and accessibility.